Your customers can now tip you with their mobiles
You've done a great job.....you deserve a great tip?
tippmee is fast becoming the preferred way to receive tips.
Your customers can now scan your unique QR code or tap (NFC tag) your personalised card to tip you.
Your card slides into an armband cardholder that fits over your jacket. (your arm band card holder has an elasticated strap that fits over any jacket)
Sign up to activate your account and receive both your card and armband car holder.
We take a 1% transaction fee and your tips are paid directly into your bank.
Get started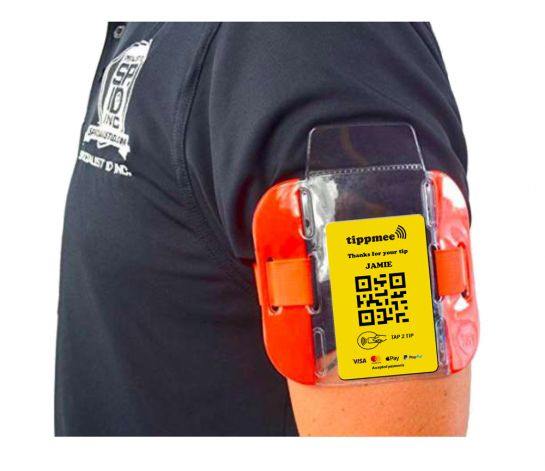 Engineer Account
Slide on your arm band holder with your personalised card and get your customers to scan or tap your card to tip you
Per Month
Order now
Your card and arm band holder will be posted to you. Please allow 7 days. £2 shipping
How it works

We provide you with a unique QR code and NFC tag

Your customers scan you QR Code or tap using NFC

They tip you

You can login at anytime and check your balance

We pay you